Your Guide to Daily Delicious Deals in Rehoboth Beach!
Are you looking for the perfect place to enjoy great happy hours and specialty deals in Rehoboth Beach, Delaware? Look no further, this blog,  filled with the best restaurant deals downtown will answer that question for you! From $5 off margarita pitchers at Dos Locos to a 3–course prime rib night for $36 at Summer House, there's something for everyone.
Come and stay with us at the Canalside Inn. The Canalside Inn is just a short walk away from your next happy hour!
Calling all seafood lovers! Check out both the Big Fish Grill for their Monday Sushi Night, and The Cultured Pearl's Sushi Night that consists of edamame and 3 sushi rolls for only $18. If you're in the mood for shrimp, head over to Café Azafrán and enjoy your choice of a shrimp entrée with olives, bread, and a green salad for $24! 
Craving a steak or a burger? On Mondays, The Pines offers a filet steak and a glass of wine for $29. Don't forget to check out Dos Locos $16 stone grill steak and $5 margaritas. If you're searching for the perfect burger, Summer House serves $8 delicious burgers all day, every Monday! Purple Parrot Grill has a great Monday deal including $7.75 meatloaf with mashed taters (served at lunch), $8.75 one-pound burger (served after 5 pm), and $5 Mojitos (served all day). If you are looking for an amazing fine dining experience, Blue Moon has a $30 dinner for two deals every Monday night.  
Italian food enthusiasts have some great options in Rehoboth Beach! DiFebo's "Monday Madness" comes with soup, salad, an entrée, glass of wine, and dessert for only $21. Lupo Italian Kitchen discounts 25% off the entire check every Monday! Pasta lovers have to check out The Blue Hen for their delicious Monday Pasta Night. 
Head over to Dogfish Head Brewing and Eats to enjoy some great food and drinks with your friends! Every Monday enjoy half-priced appetizers.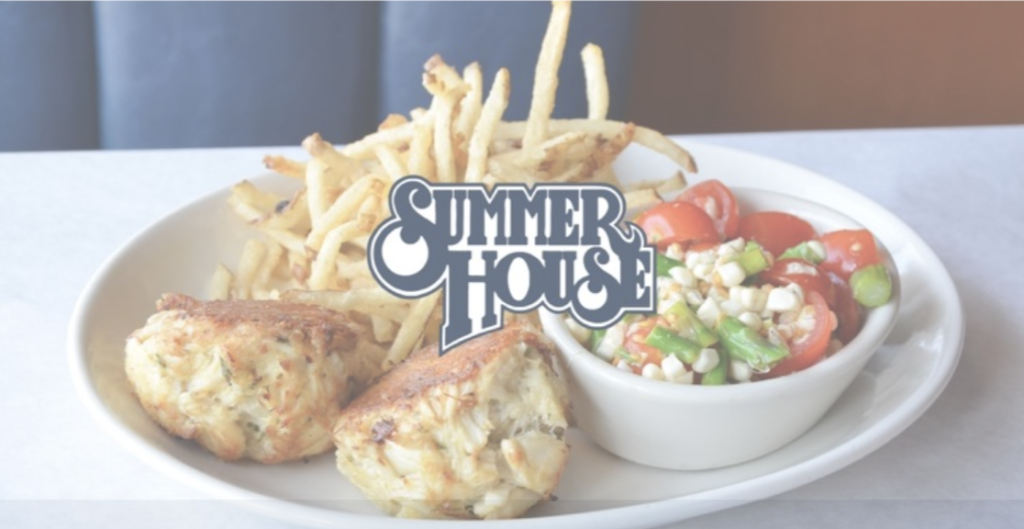 In the mood for game night? Enjoy half-priced pasta and trivia at 7 p.m. every Tuesday night at Nicola Pizza! It doesn't end there though, dine at Blue Moon and enjoy a glass of wine and bingo Tuesday night at 8 p.m.  
There are a number of restaurants in Rehoboth Beach that have amazing Tuesday night deals! Dos Locos has a $16 Stone Grill Seafood Night, Summer House has a delicious Steak Night, Lupo Italian Kitchen has their ½ off Parm Night, Dogfish Head hosts a $10 wood fired Pizza & Burger Night, and Big Fish Grill has their Pasta Night which consists of a 3-course menu for only $24.95! 
You can't forget to stop by Café Azafrán for $8 tapas, The Pines for a half-priced bottle of wine, and Nalu Surf Bar for their $9.99 half-pound sautéed shrimp and $4 draft beers.  
If you are staying with us at the Canalside Inn and want more time to take advantage of these amazing restaurant deals, don't hesitate to ask for early check in! 
Who enjoys half-priced food and drinks? If that applies to you, stop by The Pines for a half-priced "Pine Burger"! Also, Stingray Sushi Bar + Asian Grill offers a buy one sushi roll get the second one half-off deal. If you're seeking half-priced specialty martinis and $9.99 ramen bowls, Nalu Surf Bar is your place.  
If you're planning a Wednesday night out on the town, check out these deals. Purple Parrot Grill hosts their Crab Cake Night, Big Fish Grill holds their Lobster Night, Lupo Italian Kitchen has their ½ price Pasta Night, and Rigby's Bar & Grill arranges their Burger Night every Wednesday night! Make your Wednesday night out even more special by renting out our party bus! 
Some other excellent Wednesday deals include $18 chicken parmesan over linguini from Sazio, 15% off fajitas and $6 Mojitos from Dos Locos, and $22 pasta from a choice of four pastas and four sauces from Café Azafrán. 
Don't want to wait until Friday night to celebrate the end of the week? These Thursday night drink deals are too good to pass up! Enjoy ½ off a bottle of wine from Lupo Italian Kitchen, $6 grapefruit cocktails and $15 quesadillas from Dos Locos, $4 wine and/or $5 martinis with a $9.95 prime rib sandwich from Purple Parrot Grill, and $6 Mai Tais with half-priced Waygu burgers from Nalu Surf Bar. 
Thursday night dinner deals in Rehoboth Beach can't be beat! Café Azafrán serves a delicious $24 or $29 steak dinner with a glass of wine. Order a comfort food and a salad for $19 at The Pines. Shorebreak Lodge offers a buy one entrée, get one half off deal every Thursday! Other great dinner deals include Half-priced Nic-O-Boli from Nicola Pizza, the street food special from Stingray Sushi Bar + Asian Grill, and Sazio offers a buy one specialty pasta, get one half-off. 
Head out to Dalmata Italiano to watch every Thursday Night NFL game at 8. Enjoy the game with pizza and beer, the All-American meal! You can also join $10 wood-fired Pizza & Burger Night at Dogfish Head. As if two pizza nights every Thursday were enough, The Blue Hen is joining in with their own Pizza Night as well. 
Friday night is Seafood Night here in Rehoboth Beach! Participate in The Pines Surf-N-Turf Night (at market value) every Friday night. Café Azafrán serves a delicious 3-course seafood dinner for only $28. Devour Dos Locos $50 king crab legs with $5 margaritas. Purple Parrot Grill's Friday deal includes $10 fried fish sandwiches, $10 fish tacos and $5 margaritas. If you're not ready to end the night there, have some fun and head on over to the Rehoboth Boardwalk! 
If you are looking for the perfect place to have a Saturday brunch, walk on over to Mariachi Restaurant and check out their Saturday brunch special menu. Not in the mood for brunch? Stop at Nicola Pizza for a $5 meatball sandwich, yum! 
Saturday drink deals include Dos Locos's $5 off margarita pitcher, and Purple Parrot Grill's $5 German drafts (plus they have $12.75 Schnitzel).
Start out your Sunday with Mariachi's brunch special menu. Then, cheer on your favorite NFL team at Dalmata Italiano! Don't forget to run on over to Revelation Rehoboth Brewing Co. and enjoy their amazing Sunday combo that includes 2 chili dogs, soup, and salad. 
Nalu Surf Bar is a great destination for great drinks in a great atmosphere! Kick back with $3 Bud Light drafts, $5 Pineapple Bombs, and $35 wipeout buckets!  
Nicola Pizza has both great drink and food deals. From $12 large cheese pizzas, $10 wings, $5 mozzarella sticks, $5 zucchini bites, to $6 Crushes, $4 White Claws, $4 Skrewball shots, $2.75 drafts! 
If you're looking for a special night, head on over to Blue Moon to experience a Cabaret talk show at 8 p.m.! Then, Indulge in their $25 filet dinner and $25 bottle of wine.  
Rehoboth beach also has great 3-course dining deals. Summer House offers a 3-course prime rib meal for $36. Lupo Italian Kitchen also offers a delicious 3-course meal for $19! 
Some other great Sunday deals include Stingray Sushi Bar + Asian Grill's bento box night, The Pines offer of 25% off their pot pies, Sazio's half-priced bottles of wine, DiFebo's chicken & dumplings for $12.99, and the Purple Parrot Grill's $16.75 prime rib and side with their $5 orange crush. 
Arena's Deli and Bar serves their amazing happy hour from 3 p.m. – 5 p.m. daily! Their happy hour includes $3 bottles of Miller, Coors, Bud, and Bud Light. They also serve $4 select drafts, House wines, Fireball shots, and $5 Rail drinks. Arena's has a selection of $4, $5, and $6 appetizers. 
After a hard day of work, go on over to Zogg's Raw Bar & Grill. Their daily happy hour starts at 4 p.m. and ends at 6 p.m. From their $8 steamed clams & jerk popcorn shrimp to their $6 rum punch & orange crushes, there is something for everyone to enjoy.  
The Cultured Pearl is a great place to bring the kiddos. Get half off all the kids' menu every day! 
Enjoy $15 Lobsters all day every day at Chesapeake and Maine. They're happy hour deal is from 4 p.m. to 6 p.m., Tuesday- Saturday. This includes $5 draft beer, draft wine, and keg-conditioned cocktails! Plus, they offer $1 "Buck a Shuck" oysters and 25% off appetizers!   
Come and stay with us at the Canalside Inn, which is minutes away from the most incredible deals at the most amazing restaurants Rehoboth Beach has to offer! 
If you are seeking more breakfast/lunch options, check out our blog highlighting the top 5 breakfast & brunch spots in town! Read about our favorite dishes Rehoboth Beach restaurants have to offer; We promise you won't regret it.
To those who are curious about where they should satisfy their caffeine craving, read about the top 4 trendy coffee shops in town you need to visit.
Rehoboth Beach's restaurants have every meal and every cuisine you could possibly imagine. We encourage all of our guests to take advantage of the mouthwatering meals we have in town. So, come and stay with us at the Canalside Inn, minutes away from these delicious experiences! If your pup is joining you at our inn, upgrade your experience to the dog walking package. This allows you to enjoy a nice dinner out, knowing your furry friend is well taken care of while you're away.